Matthew J. Ilacqua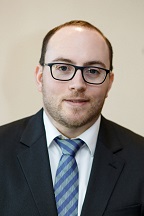 Matthew J. Ilacqua – Associate
Boston, Massachusetts
Direct: (857) 957-0727
Phone: (617) 227-3240
Fax: (617) 227-3346
milacqua@mmmk.com
LinkedIn
Matthew J. Ilacqua is an associate with Martin, Magnuson, McCarthy & Kenney, practice involves the investigation and litigation of complex civil litigations issues, including medical malpractice, liquor liability, and general liability claims.  He has also represented large and small companies in toxic tort and asbestos litigation in both a national and local counsel capacity.
Matt began his legal career representing military veterans in appeals of VA disability claims and high-impact legal challenges to VA regulations.  These cases involved complex legal and medical issues.  Matt established a proven track record of success, helping to obtain important precedential decisions in federal court including Nohr v. McDonald, 27 Vet.App. 124 (2014) and Bozeman v. McDonald, 814 F.3d 1354 (Fed. Cir. 2016).  His work was an important contribution to the field of veteran's law.
Mr. Ilacqua is licensed to practice in the Commonwealth of Massachusetts and the Federal courts of Massachusetts. He is also licensed to practice in New York, the United States Court of Appeals for Veterans Claims, and the United States Court of Appeals for the Federal Circuit.
Matt earned his Bachelor's degree from New York University in 2007 and his J.D. from Boston University School of Law in 2010.  He was a member of the Public Interest Project and completed internships representing indigent tenants in housing matters.
Bar Admissions:
Massachusetts, 2010
New York, 2011
U.S. District Court of Massachusetts, 2011
U.S. Court of Appeals for Veterans Claims, 2011
U.S. Court of Appeals for the Federal Circuit, 2013
Education:
Boston University School of Law, 2010
New York University, 2007