Sean Brogan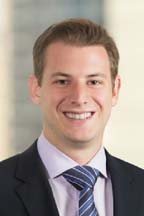 Sean Brogan- Associate
Boston, Massachusetts
Direct: (857) 957-0676
Phone: (617) 227-3240
Fax: (617) 227-3346
sbrogan@mmmk.com
LinkedIn
Sean Brogan is a seasoned attorney with experience in all areas of civil litigation. In particular, he focuses on professional liability; including the defense of doctors, hospitals, attorneys, and insurance brokers. Prior to joining Martin, Maguson, McCarthy & Kenny, Sean practiced in and around Chicago, where he handled complex personal injury, construction and medical malpractice matters. He was often asked to take over large and complex cases, by excess insurers, weeks before trail to ensure an advantageous outcome for his clients.
Mr. Brogan is well-versed in all phases of litigation, having handled matters from preliminary investigations through trial and appeals. He has served as first chair on jury and bench trials in jurisdictions that yield some of the largest plaintiff's verdicts in the county, with verdicts in his clients favor.
Mr. Brogan is licensed to practice law in the Commonwealth of Massachusetts and the State of Illinois. In Addition, he has practiced in Federal District Courts and states around the country.
Bar Admissions:
Illinois, 2015
Massachusetts, 2022
Education:
University of Illinois Chicago School of Law, 2015
J.D.
Mount St. Mary's University, 2012,
B.A. History